I wrote a post once about my great finds at Ubberhaus in Dublin, Ohio.  One item that came home with me was this ugly oak-y bench.  $40.  
Which looking back seems like a lot, but then I took a gander at this one at Restoration Hardware and now I don't feel so bad ($295 - $455).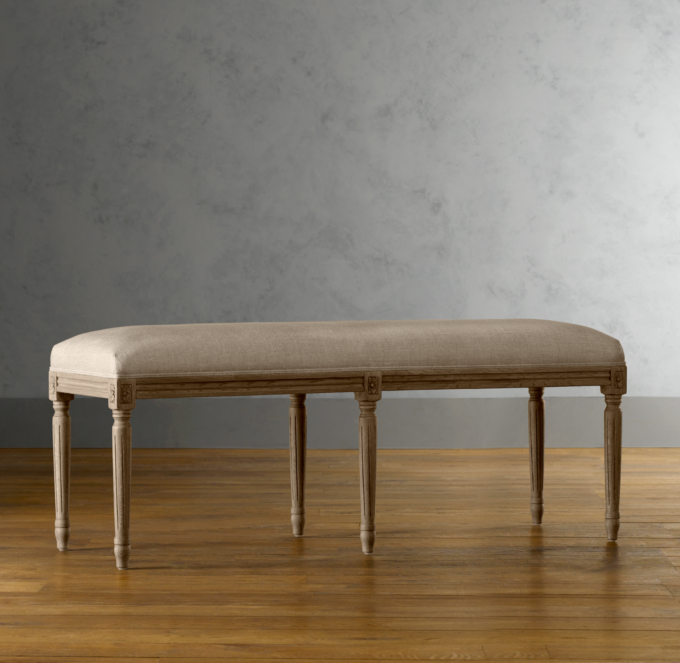 Well, oak isn't my thang.  Sorry, it's not.  When I see oak, I feel the need to pair it with country goose blue and a Longenberger basket and then I want to vomit.
Instead of that drama, I painted it.  SW Steamed Milk + some glaze + some stain  = a newly fake-French bench.
Perfect for sitting on to tie-up your laces or for young kids to spring themselves into your bed.  
Thoughts?  This bench or a vomit-filled Longenberger basket?
Someday, after a few stiff drinks and a dose of motivation, I may try to make a linen-padded top like the Restoration Hardware bench.  HA HA HA!!!! No, really -- I think about it.  Seriously.
Linking up to: Chic on a Shoestring, The Shabby Nest,  Miss Mustard Seed, Finding Fabulous, and Just a Girl.